Chi siamo noi di Yumeloid?
Edit
Siamo un gruppo di ragazzi Italiani con la passione per il canto, in particolare Vocaloid e Utau.
Cosa facciamo?
Edit
Abbiamo creato questa pagina per poter coronare il nostro sogno e diventare noi stessi dei personaggi animati.
Tutti quanti con ruoli specifici per spartirci il lavoro: chi adatta le canzoni, chi disegna, chi anima i video, chi fa i gameplay, ma tutti ci divertiamo allo stesso modo!
Latest activity
Edit
Photos and videos are a great way to add visuals to your wiki. Find videos about your topic by exploring Wikia's Video Library.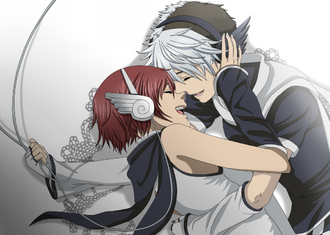 Ad blocker interference detected!
Wikia is a free-to-use site that makes money from advertising. We have a modified experience for viewers using ad blockers

Wikia is not accessible if you've made further modifications. Remove the custom ad blocker rule(s) and the page will load as expected.