Akami Kurama è un personaggio creato per Yumeloid.
Dati personali
Edit
Nome:
 Akami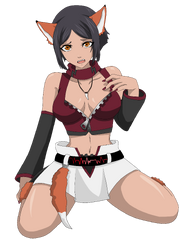 Cognome: Kurama
Età: 20
Sesso: Femminile
Interprete: Francesca
Colore: Bordeaux
Cuffie: Foglie (Wild Autumn)
Mascotte: Pizza
Occupazione: Animalista
Passione: Natura
Piatto preferito: Pizza
Dolce preferito:
 Pasticcini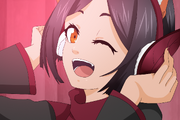 Bevanda preferita: Coca-Cola
Animale preferito: Volpe rossa
Segni particolari: Ha delle orecchie da volpe molto sensibili ed i canini pronunciati come un animale
Apparenza fisica
Edit
Capelli: 
Carré scalato viola scuro 
Occhi: Arancioni
Altezza: 1.50
Ad blocker interference detected!
Wikia is a free-to-use site that makes money from advertising. We have a modified experience for viewers using ad blockers

Wikia is not accessible if you've made further modifications. Remove the custom ad blocker rule(s) and the page will load as expected.